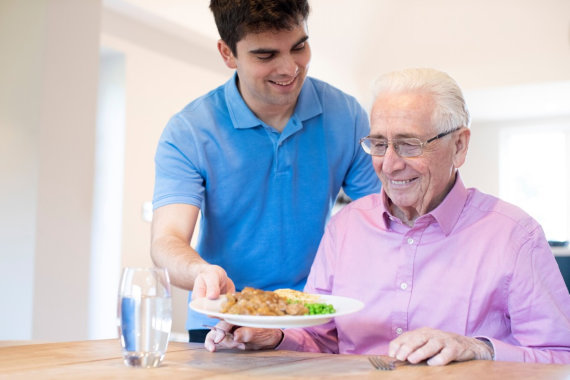 When our bodies fail to receive the nutrition it requires, its functions are compromised. Malnutrition is among the contributors to increased mortality and morbidity in seniors. For this reason, it is important for anyone providing home care in St. Louis, Missouri to address the underlying issues revolving around nutrient deficiency.
As we approach old age, we encounter various challenges in achieving our required nutrient intake. Here are some of the common factors:
Dental problems – Seniors often lose most of their teeth. When that happens, chewing can be difficult, which then results in failure to receive other key nutrients.
Medication side effects – Some drugs cause patients to lose appetite. When they are not enticed to eat, they don't get the vitamins and minerals they need.
Mobility issues – An existing medical condition can result in physical limitations that inhibit personal care, including the inability to shop for healthy ingredients and failure to cook nutritious meals.
Loneliness – Some seniors get depressed, and when this happens, they lose the motivation to get up and eat healthily.
Harmony Care LLC is an excellent provider of in-home care services in Missouri. We take the time to understand the needs of our patients as we aim to help them feel more comfortable and live healthier lives.
Contact us to learn more about our consumer directed services today.