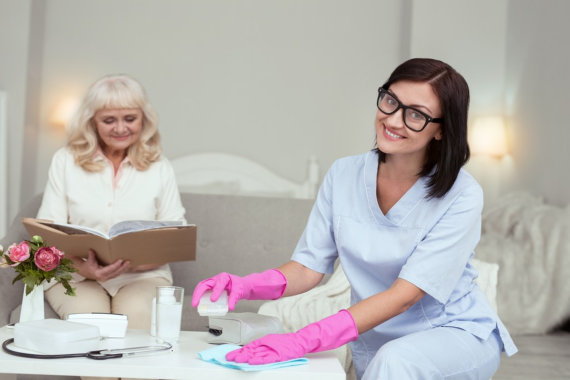 Nowhere else can beat the comfort and safety that one's abode can provide. One of the biggest factors behind this is familiarity with the environment. This makes home care in St. Louis, Missouri, and other local areas ideal for patients, seniors, and others.
People who are receiving in-home care services in Missouri tend to stay at home most of the time. Home is the best place where their safety can be guaranteed. Therefore, a majority of patients and seniors remain in the comfort of their abode.
Because home is the place of recovery for homebound patients, it is essential for them to maintain a clean environment. Cleanliness holds utmost importance, especially with their frail condition. They must consistently strive to ensure this even if it means having to take advantage of consumer directed services.
The frail condition of patients leaves them more vulnerable to health infections. Being infected by viruses can complicate and worsen their health. This is why it is extremely important for them to maintain hygiene and cleanliness at all times.
Other than maintaining personal care, here are other ways to prevent the spread of viruses at home:
Wash hands with soap and water for at least 20 seconds.
Use hand sanitizers with at least 60% alcohol content.
Disinfect frequently used surfaces.
Cover the mouth and the nose when sneezing.
Refrain from staying close to people who are sick.
Safeguard yourself and your loved ones from the threats of viruses by following the above-mentioned tips.
A clean home radiates good health and peace of mind.
Harmony Care LLC is here to help you achieve this goal.