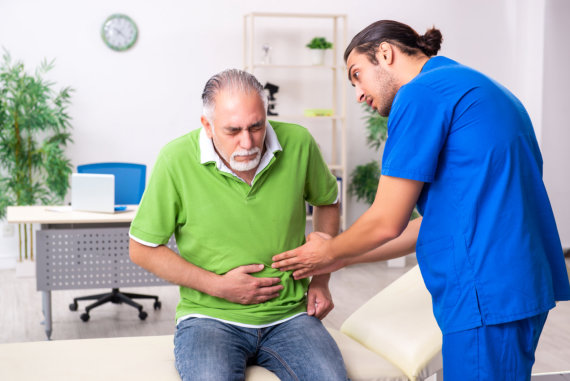 The American Academy of Family Physicians shares that chronic constipation is common in adults older than 60 years. But what causes constipation? To find a solution, we must identify the causes. The University of California San Francisco Health shares that constipation is often caused by poor nutrition, inadequate sleep, limited exercise, anxiety, emotional stress, and age.
Don't let this happen to your elderly loved one. Give them the chance to age peacefully and healthily with the right dose of a healthy diet and exercise. Our personal care and private duty services would like to extend their aid to help your senior prevent constipation through nutritious meals and practices.
As such, our in-home care services in Missouri encourage our clients to incorporate fiber into their daily diet. Fiber is a complex carbohydrate and is identified into two types: soluble and insoluble. Soluble fiber gives stool bulk. Foods that are good sources of soluble fiber include apples, bananas, barley, oats, and beans. Insoluble fiber helps speed up the transit of food in the digestive tract and helps prevent constipation. Good sources of insoluble fiber include whole grains, most vegetables, wheat bran, and legumes.
Aside from eating healthily, make sure to exercise and stay active with your loved ones. Simple exercises, such as brisk walking and yoga can also help with maintaining a healthy digestive system.
Harmony Care LLC provides home care in St. Louis, Missouri, that aims to improve our clients' quality of life.
We offer in-home care services and consumer directed services for our clients to ensure their safety in the comfort of their homes. We have passionate caregivers who are trained to promote health and comfort while respecting our client's need for independence.