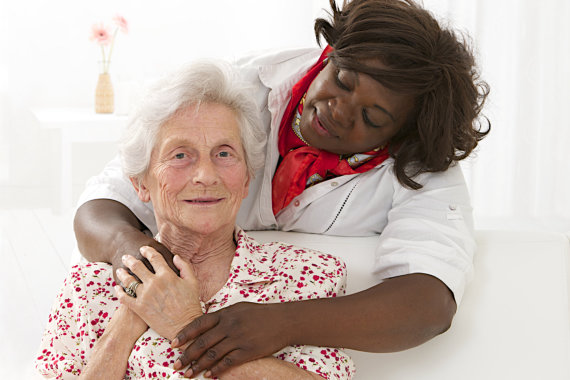 You may have noticed the signs that your loved one can no longer live safely on their own at home. As a provider of home care in St. Louis, Missouri, we at Harmony Care LLC are always available to address your concerns and provide the services you need.
But it is one thing to consider in-home care services in Missouri and another to discuss them with your loved one. A 2017 analysis of National Health and Aging Trends Study data showed that 45% of community-dwelling, elderly Medicare beneficiaries need help with home living yet do not accept any form of assistance.
We must look at this from their point of view. Most seniors feel that receiving personal care assistance is a sign of losing agency or independence or being treated as "old." Others simply feel apprehension at having strangers looking after them. Either way, proper communication will be needed to make seniors consider home care.
As your partner for consumer directed services, we offer the following tips:
Point out the benefits of home care by linking them with the challenges they face. They may have problems with tracking their medication, keeping their house in order, or avoiding slips and falls. A caregiver can help them out with these things and more.
Some refuse care because they fear it limits their freedom. After all, research says 42% of seniors chose home living to live on their own terms. Home care enhances that, ensuring they stay in prime condition to enjoy the freedoms of aging in place.
Be honest about why home care be a better option for them. Let them know that it may be hard for you to look after them with your schedule or that you can never be sure they are safe at home without a companion.
In the end, it is up to your loved one to choose whether they want home care. Sometimes, talking to a provider can help. Call now!