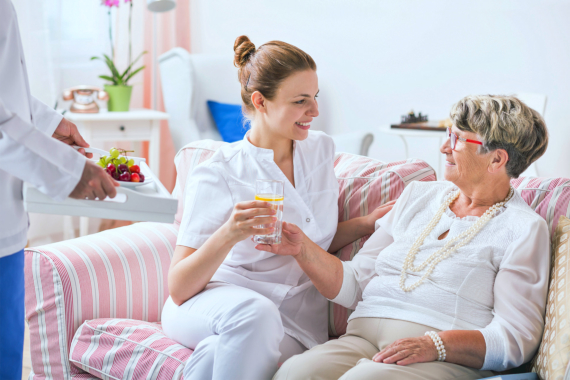 Bladder cancer is the sixth most common cancer diagnosis in the U.S., with an estimated 80, 500 cases according to a 2019 survey. This makes up 4.6% of all cancer diagnoses (greater than the global average).
While bladder cancer is not 100% preventable, there are a few ways you can lower your risk, which Harmony Care LLC — a professional provider of In-home Care Services in Missouri — will be sharing with you in this article.

Quit Smoking

Smoking is believed to be the culprit to half of all bladder cancer cases. (This includes any type of smoking e.g., cigarettes, cigars, or pipes.)

Drink Plenty of Liquids

There is evidence showing that a lot of fluids — mainly water — can lower an individual's risk of developing bladder cancer.

Fruits and Vegetables

A diet high and fruits and vegetables can help protect a person against bladder cancer and other types of cancer.

Limit Exposure to Certain Chemicals

Some chemicals in rubber, leather, printing materials, textiles, and others can be harmful to a person's health and can raise their risk of getting bladder cancer and other types of cancers.
We provide our clients with Consumer Directed Services to ensure they receive the care and assistance they require to continue living healthy and productive lives.
Allow your loved ones to live with greater independence by getting them top-quality Home Care in St. Louis, Missouri.
For details about our services, such as Personal care, please don't hesitate to contact us today!