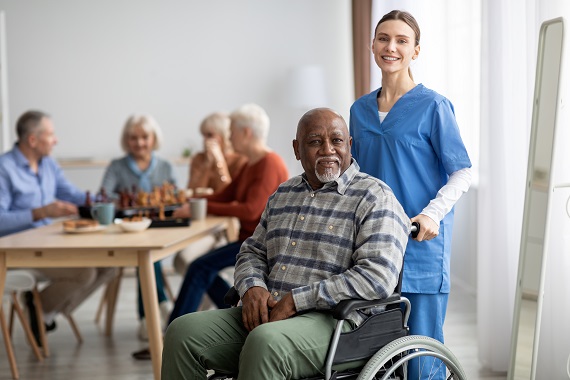 A happy and healthy life will always entail having healthy cognitive functions. Much of the activities of daily life also require basic cognitive abilities. You need to have a healthy mind to provide personal care to yourself or others.
As we provide in-home care services in Missouri, we understand that aging and certain health conditions cause our cognitive health to deteriorate. This deterioration can threaten the harmony of daily living. How can seniors preserve their cognitive functions?
Socialization
The simple act of socializing can already trigger impactful waves on preserving your overall cognition. Interacting with others will stimulate many of your cognitive functions. Conversations also improve critical-thinking skills, memory, and comprehension. You can choose to include this in your routine through the power of consumer directed services.
Hobbies

Participating in your hobbies and interests will also keep your mind sharp. Performing these hobbies requires you to process numerous pieces of new and old information. Your brain gets a good workout once you start performing these hobbies.

Some of the best activities for brain stimulation are reading, playing board games and puzzles, and playing musical instruments.

Get some exercise
Your exercise routine will affect how well you preserve your cognitive abilities. When you exercise often, your brain gets the oxygen it needs to stay healthy. Apart from that, exercise also encourages healthy synapses, which leads to better cognitive functioning.
Here at Harmony Care LLC, we can help you stay sharp as we provide home care in St. Louis, Missouri. With us, your home life can be easier. Call us today for your inquiries!