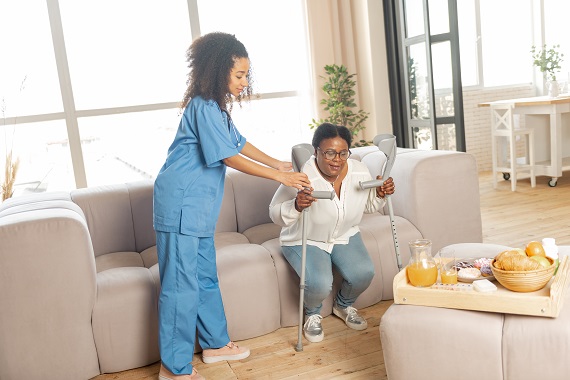 Finding an environment that is conducive to their well-being is extremely important for the recovery of patients. They need to stay in a place where they feel the utmost comfort and safety. Nowhere else is better for them than their own abodes. This is why in-home care services in Missouri are beneficial for them.
Home is the most ideal place of recovery for patients. Aside from the familiar environment, the involvement of their loved ones in their care plan also contributes to their recovery. Fortunately, home care makes it possible for them to receive caregiving right in their abodes. Since the patient is the only one being attended to, he/she can be guaranteed consumer directed services. In other words, the healthcare service will be tailored according to the patient's needs.
There is no doubt why home care is one of the biggest trends in the healthcare industry. Because of its assistance with personal care, a lot of people want to experience all the advantages that home care has to offer. Are you one of them?
Don't forget to make the necessary preparations by doing these tweaks in your home:
Get rid of clutters and any fall hazards.
Ensure wheelchair accessibility in doorways and entryways.
Make sure that stairways and hallways are well lit.
Install non-slip mats, grab bars, and handrails in slippery areas.
Use lever handles instead of round knobs.
These simple changes help you get peace of mind when it comes to your loved one's health and safety.
Whether you are a patient who wants a stress-free recovery or a senior who wants to ensure a peaceful retirement, Harmony Care LLC's home care in St. Louis, Missouri is what you need!