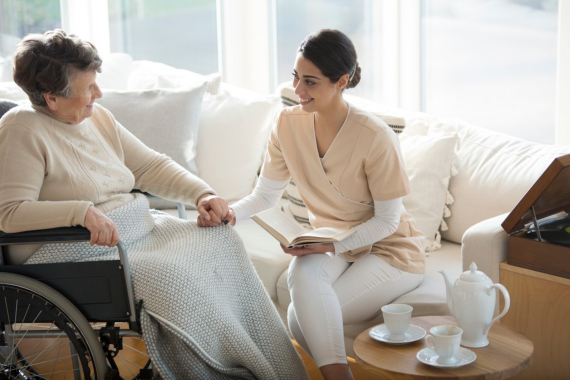 Alzheimer's is a progressive, irreversible brain disorder characterized by dementia symptoms. A person with Alzheimer's experiences mild memory loss during its early stages and gradually lose the cognitive ability. Alzheimer's disease is the most common cause of dementia, accounting for 60-80% of dementia cases. Consequently, the disease gradually diminishes an individual's ability to communicate which can lead to further complications.
As an established provider of home care in St. Louis, Missouri, we will share effective tips for communicating with a loved one with Alzheimer's:
Look out for non-verbal cues
Individuals with Alzheimer's may find it difficult to communicate their needs or express their thoughts clearly. When conversing, look out for non-verbal cues to clue you in with how they are doing.
Limit distractions
Distractions like an open window may make it difficult for your loved one to listen to you attentively. Before calling their attention, make sure to limit all distractions from the room so they can focus on the interaction.
Show respect
When providing personal care, it's important to show respect by acknowledging their needs, thoughts, and feelings. Exercise patience and be wary of the language you use when communicating.
Keep it simple
When asking questions, it's best to present a few choices. Doing so makes it easier for your loved one to make a decision and keeps the conversation simple and easy to understand.
Consider getting help
In some instances, you may not always be available to look after your loved one. To ensure they get the right care and support, consider hiring in-home care services in Missouri.
Harmony Care LLC is a home health care agency offering consumer directed services, private duty, and more. Reach out to us to discover our full range of services.